Fiesta
Label history
The Fiesta label for 78 rpm shellac discs was initiated by Fonior / Decca France in 1947. At the outset it specialized in artists from North Africa with Ahmed Hachelef as artistic director. Around 1950 the label also began to record artists from France's Sub-Saharan colonies Senegal, Soudan français (Mali), Guinea, Côte d'Ivoire, Togo, Dahomey (Bénin), Cameroun and Congo.
As a Fonior / Decca France sub-label it predates Fonior's pressing plant constructed 1954-1955 in the Belgian Congo. Given Fonior's partnership with Decca in Great Britain and the geographical limitations found in British Decca's West African series, only to include artists from Britain's West African colonies, a quiet understanding seems to have been reached between British Decca and Fonior / Decca France not to compete against each other on the African record market. Seen from this perspective one could see the Fiesta shellac label as a parallel to Decca's WA/GWA/NWA series.
However, in the early 1950s the Fiesta label soon found itself in stiff competition on the African market with new shellac series introduced by several other French labels Le Chant du Monde, Africavox, Pathé, Philips (France) and the Congolese based Ngoma and Opika labels. By the mid-1950s Fiesta seems to have given up on releasing new recordings with Sub-Saharan artists.
Fiesta on vinyl
The Fiesta label was revitalised by Fonior / Decca France in 1969 with re-releases from the shellac series on 45 rpm vinyl discs in the 61.000 series in the form of 5 EPs with Koni Coumaré (Fiesta 61.008-61.012). It would appear the same concept was intended for the Fiesta 51.000 series with the Tunisian artist Leila Tounsia released as Fiesta 51.002. But all higher number in the 51.000 series featured artists from Congo, Cameroon plus a few releases with artists from West Africa plus some Latin-American salsa artists. By the mid-1970s until the last release in 1979 the Fiesta 51.000 series featured Cameroonian artists only.
The Fiesta label was also used alternatively  with the African label for releases in Fonior / Decca France's 360.000 album series for African music. Tracks from four of the five EPs released with Koni Coumaré in the Fiesta 61.000 series were re-released again in 1975 on the Fiesta 360.059 album. The Fiesta label was used in the 360.000 series primarily for original or re-released albums by non-Congolese artists.
GALLERY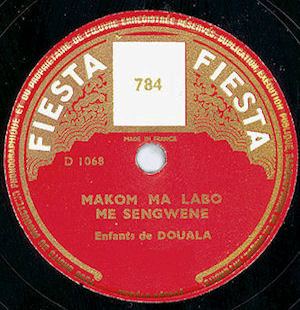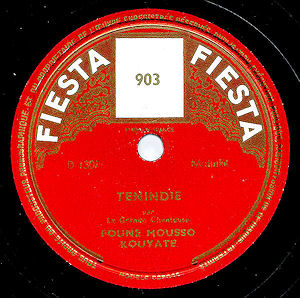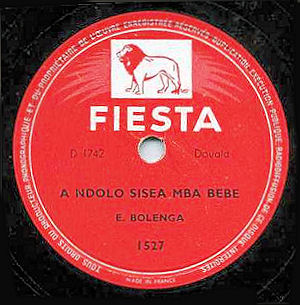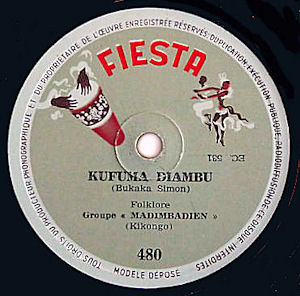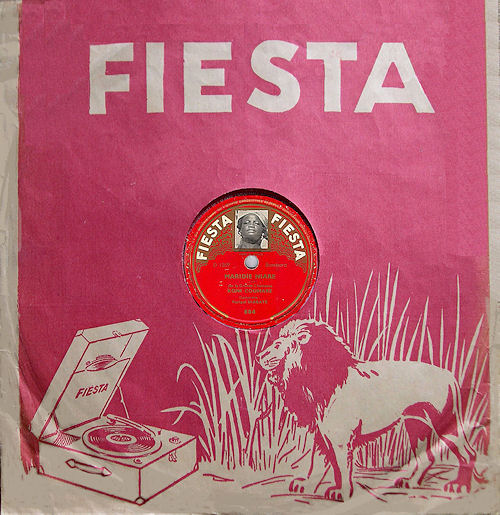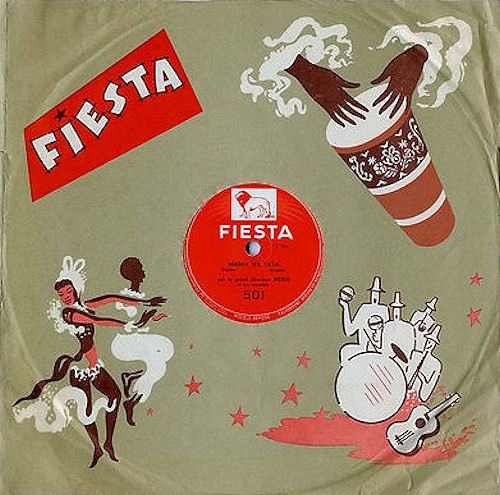 Page created 04/07/2015 © Flemming Harrev