Les Disques Samson
LABEL HISTORY
Les Disques Samson together with Disques Africambiance was one of the first labels dedicated exclusively to Cameroonian music.  From ca. 1967 to 1970 the Samson label released 38 vinyl singles and 5 33 rpm albums.
Like the Disques Africambiance label, Les Disques Samson featured several of the emerging new bands of the 1960s, but the mainstay of the vinyl releases remained artists who had started their careers in the 1950s.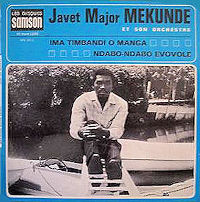 The Bassa assiko artist Jean Bikoko Aladin had recorded his first disc for Disques Africambiance in 1959 assisted by Samuel Mpoual, the sound technician at Radio Duala. In 1965 he signed a new recording contract with Les Disques Samson. The Boulou assiko artist Medjo Me Nsom Jacob  "Oncle Medjo" made his first recordings for the Samson label "O Bale fefe ebon" and "Enon yak u kwemle" in 1963. These dates seems to indicate that a number of Samson discs were released, possibly on shellac, prior to the vinyl singles and albums manufactured in France in the late 1960s.
References
Samuel Nelle (Production manager) Fleur Musicale du Cameroun, AfroVision Records FMC 001/002/003 [triple vinyl album] & booklet 24 pp. P1982
Christian Mouelle : Jean Bikoko  guitarist compositeur  A batons rompus. Bingo (Paris), no. 261, octobre 1974 : 30-32.
GALLERY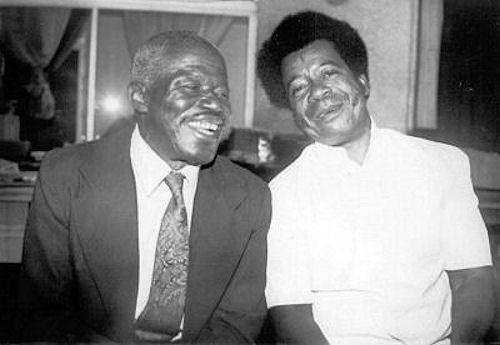 Medjo Me Nsom Jacob and Jean Bikoko Aladin c. 1985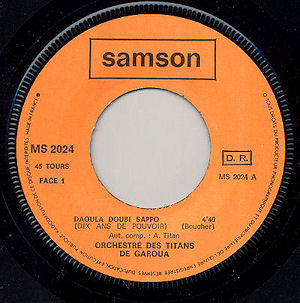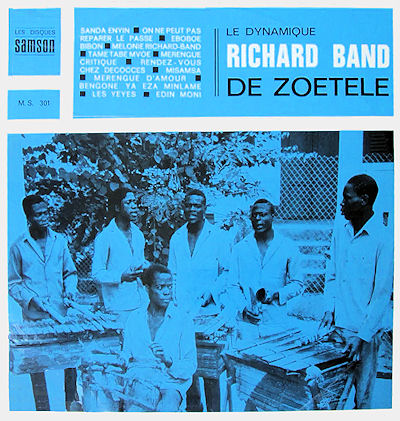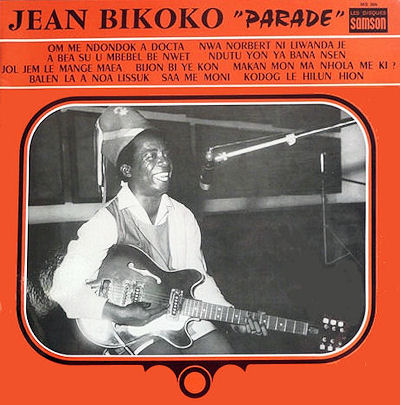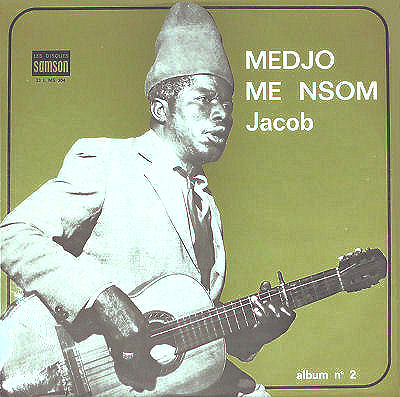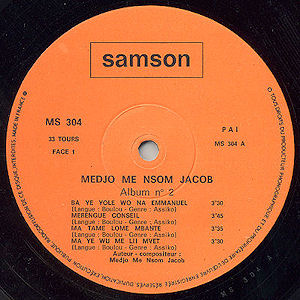 Page created 17/08/2013 © Flemming Harrev