E.T. Mensah and his Tempos Band
Trumpeter and saxophonist Emmanuel Tettey Mensah (1919-1996) led Africa's most successful orchestra in the 1950s and early 1960s. E.T. Mensah and his Tempos Band pioneered the transition from American swing and British ballroom music to an unique African idiom, the highlife dance-band. E.T. Mensah took leadership of the Tempos in 1948 and from 1950 the band began touring West Africa, including many visits to Nigeria throughout the 1950s. They also visited Abidjan, Côte d'Ivoire in 1955, and made a tour of Liberia, Sierra Leone and Conakry, Guinea, in 1958 and Liberia again in 1959. The first recordings for Decca dates to 1952 (WA 634, 635 & 636). In 1953 the band made a number of recordings for His Master's Voice. More recordings for Decca followed in 1954 (WA 701 to 705) during the Decca technicians' 4th recording tour of West Africa (possibly released the following year). In all Decca released some 65 78 rpm shellac and 45 rpm vinyl singles from 1952 to 1969. During a tour of Great Britain in 1969 the band recorded its first original album Mensah's African Rhythms. E.T. Mensah made another album for Decca with re-recordings of past hits E. T. Mensah Is Back Again!! in 1977. The album Highlife Giants Of Africa recorded in Lagos with the Nigerian trumpeter Victor Olaiya was released in 1984.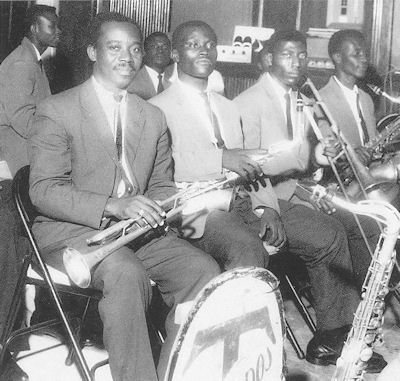 E.T. Mensah far left
Re-releases
To coincide with the publication of John Collins' book the British label RetroAfric released the first of three compilation albums All For You (RETRO1) on vinyl in 1986 (and on CD  in 1990 including 4 bonus tracks). A second RetroAfric CD compilation Day By Day was released in 1991 (RETRO02CD). A third album in the form of a a four-CD box set with a 64-page biography by John Collins was released in 2015 (RETRO24CD).
Portrait
Read John Collins' portrait of E.T. Mensah LINK
Interview
Listen to E.T. Mensah talking about his career in an interview with Leo Sarkisian recorded for Voice of America in December 1981 LINK
Bibliography
Collins, John: E.T. Mensah – King of Highlife, London: Off The Record Press,  1986. 53 pp.
Reprint: Accra: Anansesem Publications Ltd. , 1996. 60 pp. ISBN no. 9988-552-17-3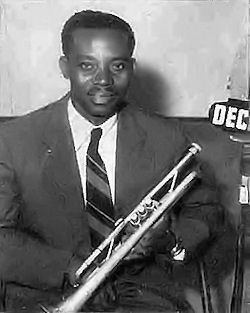 GALLERY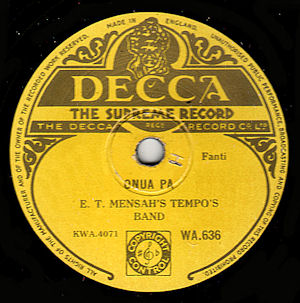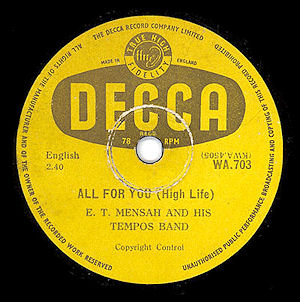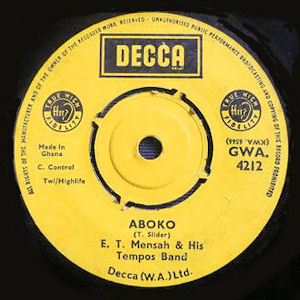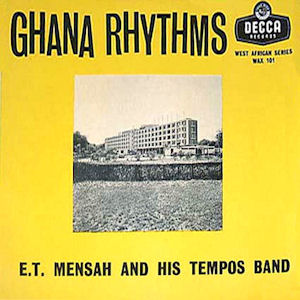 Decca WAX 101 P1959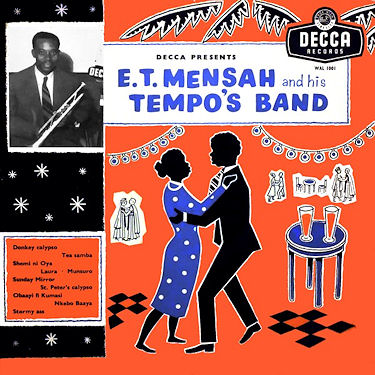 Decca WAL 1001 P1959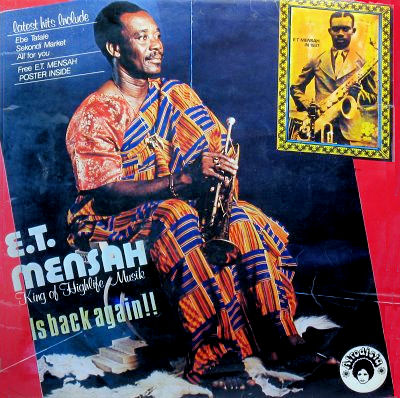 Afrodisia DWAPS 2013 P1977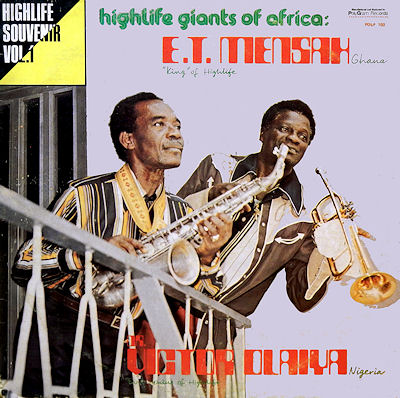 Polygram (Nigeria) POLP 102 P1984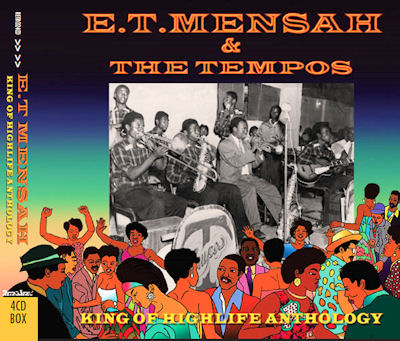 RetroAfric RETRO24CD P2015
Page created 12/04/2014 © Flemming Harrev – latest update 06/03/2015