Essiebons
Label history
Together with the Ambassador and Agoro labels Essibons' Dix label was one of the major labels in Ghana in the 1970s into the 1980s. Some 800 45 rpm vinyl discs and 200 33 rpm albums were released during a period when Ghana was in economic decline and marred by political turmoil. The company was founded by Dick Essilfie-Bondzie in 1969 when he entered into a joint venture with Philips to set up the pressing-plant Record Manufacturers (Ghana) Ltd. [R.M.G.L.] for the production of vinyl discs. In 1970 Essibons released Ghana's first indigenously produced 33 rpm album.
The Dix label featured a wide range of coral groups, guitar-bands and dance-bands. Two land mark albums stand out from the early 1970s, Party Time With "Ceekay" by C.K. Mann and his Carousel "7" (Dix EBL 6114) and Sikyi Highlife by Dr. Gyasi and his Noble Kings (Dix EBL 6117).
Reference
Graeme Ewens: Essiebons.
in: John Shepherd, David Horn, Dave Laing, Paul Oliver & Peter Wicke (editors):
Continuum Encyclopedia of Popular Music of the World, Volume 1: Media, Industry, Society.
Continuum International Publishing Group Ltd. (London & New York), 2003, pp. 718-719.
GALLERY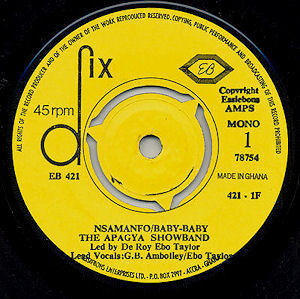 Yellow Dix 45 rpm label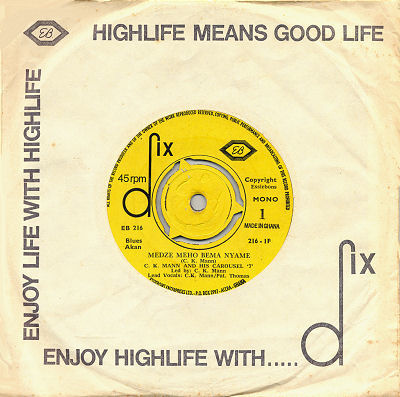 Sleeve 45 rpm discs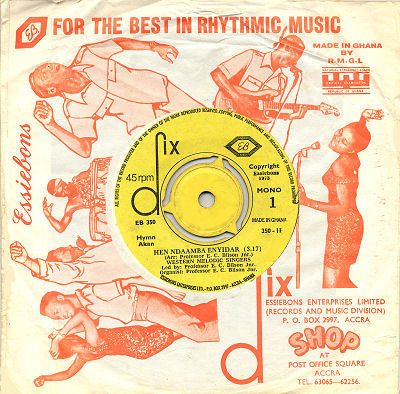 Alternative 45 rpm sleeve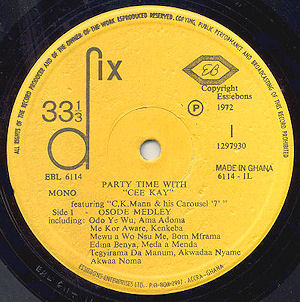 Yellow label 33 rpm discs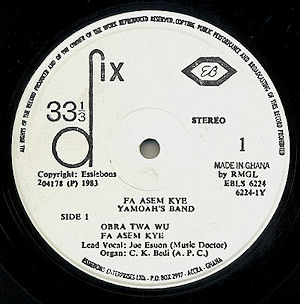 White label 33 rpm discs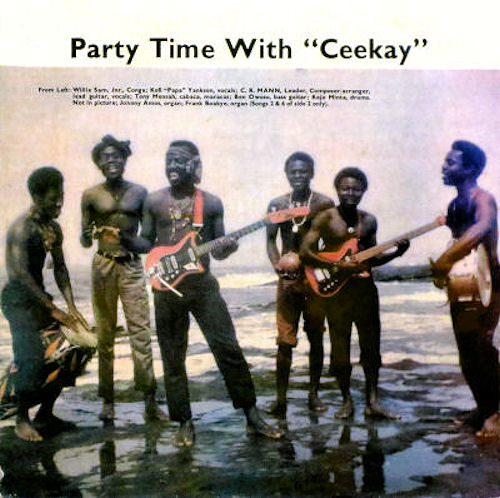 Dix EBL 6114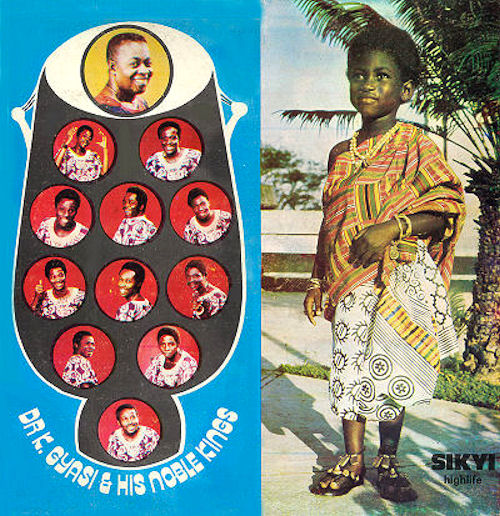 Dix EBL 6117
Page created 14/06/2013 © Flemming Harrev