Sam Mangwana
45 rpm singles and EPs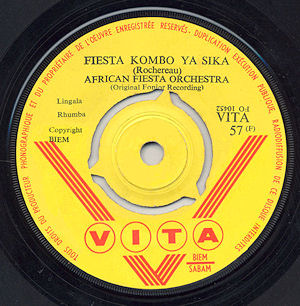 FIESTA KOMBO YA SIKA (Fiesta the band of today) Sam
is mentioned when all the band-member's names are
sung-out c. 1964.

Sam Moreno – a pseudonym assumed by Sam Mangwana
in the 1960s – c. 1965.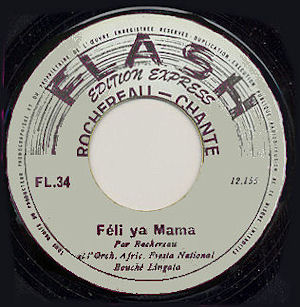 FÉLI YA MAMA – Sam Mangwana sings duet with Tabu
Ley Rochereau 1966 – only the composer and the band is
credited on the label.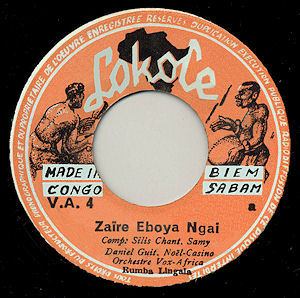 Samy – another pseudonym for Sam Mangwana
singing with Orchestre Vox Africa 1967.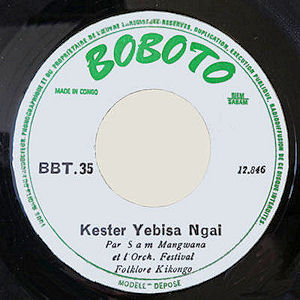 Sam Mangwana et l'orchestre Festival [de Maquisards] 1968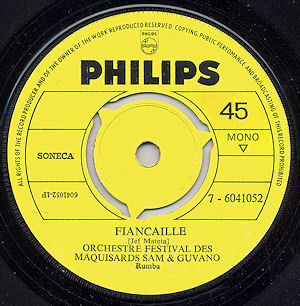 Orchestre Festival des Maquisards – Sam & Guvano 1969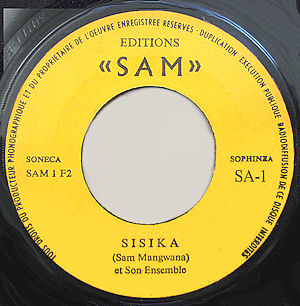 Sam Mangwana et son ensemble 1971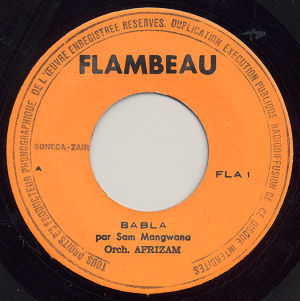 Sam Mangwana singing with Orchestre Afrizam c. 1973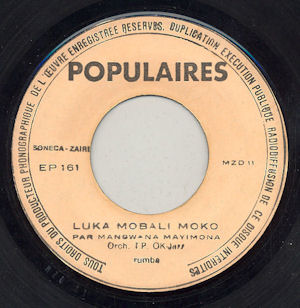 Mangwana Mayimona –  the name adopted by Samuel
Mangwana in line with President Mobutu's "authenticité"
decree. Singing with Orchestre T.P. O.K. Jazz 1974.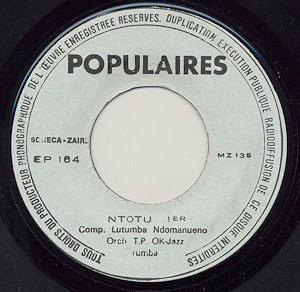 NTOTU (MABELE) – "Simaro" Lutumba Ndomanueno's epic
meditation on life and death interpreted by Mangwana
Mayimona. An 11 minutes 21 seconds solistic tour de force
with Orchestre T.P. O.K. Jazz from 1974 extending over both
sides of the 45 rpm single.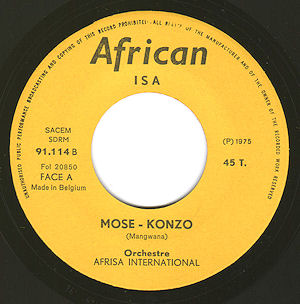 Sam Mangwna reunited with Seigneur Rochereau
Tabu Ley et l'orchestre Afrisa International 1975.
Page created 30/05/2014 © Flemming Harrev