SonoDisc
Company history
SonoDisc (Société nouvelle de distribution de disques) was founded in Paris in 1970 by Marcel Perse and Michel David two former employees of Ngoma. Initially SonoDisc primarily served as a distribution company, notably of Umm Kalthum recordings, labels featuring artists from The Caribbean and Latin America plus a number of African labels included Syliphone from Guinea and Disques Francis Bebey.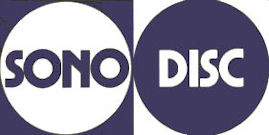 In 1972 SonoDisc launched its own African label Sonafric and by 1974 Disques Espérance. The company also ventured into publishing and gradually expanded its catalogue during the 1970s and 1980s. From a mere 16 pages in 1979 SoneDisc's catalogue covered 55 pages by 1988. Besides the African releases the company became a major distributer of salsa, of music from Cuba and the French Antilles, Guyana and Haiti in addition to music from Armenia, Tahiti, India and other overseas territories.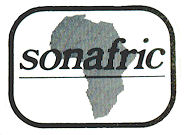 The Sonafric label was largely based on licensed tracks already released in Africa in addition to a few independent productions. After the initially Congolese based Ngoma label ceased its activities in France in 1971 SonoDisc acquired the rights to some of Ngoma's albums which were re-released on the Sonafric label. The biggest boost to SonoDiscs' African catalogue came in 1981 when they acquired the African catalogue from Fonior / Decca France after it had been declared bankrupt. Besides the Sonafric, Disques Espérance and African labels controlled by SonoDisc itself the company continued to serve as a distribution company for a great number of African labels, including Franco et T.P. O.K. Jazz's Edipop, Choc and African Sun Music labels, Tabu Ley's Genidia label, the Cameroonian Ebobolo Fia label just to mention a few.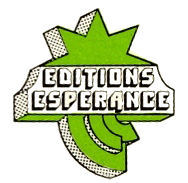 The late 1980s also marked a beginning change in format from vinyl to CD albums. New albums were released in both formats  and for some even in a third format in the form of a pre-recorded cassette. Fonior / Decca France's album series on the African label was initially continued with 28 new vinyl albums with Congolese music added to the 360.000 series from 1984 to 1987. Between 1991 and 1998 SonoDisc re-arranged the entire Congolese vinyl catalogue on 103 CDs on the African label in the 36500 series – much to the irritation of collectors.

SonoDisc merged with the Musisoft Next Group in 1998. When the company went into liquidation in 2005 it was bought by The Adageo Group (Suave Music/Redbay) which began re-releasing SonoDisc's Congolese CD catalogue on the Suave label in 2006 with new series numbers. The company changed its name in 2011 to The Sonodisc Group and went online with a website the following year. LINK In 2015 a new label Africa Seven was launched with re-releases of Cameroonian artists and African funk artists. The announced plans to re-launch Sonodisc's African catalogue with discographies and re-releases of O.K. Jazz recordings never materialized. After the death of the owner Jean Karakos in 2017 the company's activities and website was changed to a mere licensing company for re-releases.
Download SonoDisc catalogues & newsletters 1976-1990 >>
Page created 07/06/2015 © Flemming Harrev – latest update 28/11/2019